Bolek Grant Writing
Helping you develop and achieve your grant funding goals
Who we are.
Bolek Grant Writing is in business to help your organization succeed with grants. We emphasize understanding your needs and providing expert services and consultation through partnership and teamwork to help your organization develop and achieve its grant funding goals. Meet our consultants below.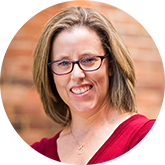 Amy
Principal & Chief Envisioner
---
---
As the founder of Bolek Grant Writing, Amy serves as lead grant strategist, writer and all around go-to gal. Amy graduated from the University of Evansville and has worked in various fundraising capacities, which influenced her decision to start freelancing 12 years ago and formalize to an LLC in 2013. Her grant experience spans community development, crime prevention, veterans' affairs, healthcare, poverty, substance abuse prevention and more.
---
---
When she's not poring over grant applications, logic models and sustainability plans with coffee in hand, you'll find Amy (and her cowbell) cheering on her two sons in football and lacrosse, spending time with her husband of 22 years, exploring new restaurants, volunteering and cooking.
---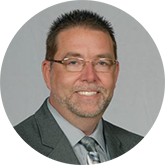 Kevin
Project Management Mastermind
---
From the shores of Saipan to the midwest, this Eagle Scout's experience lies in the area of teaching, risk management, training and directing. He brings a unique perspective and like-mindedness to our clients from his 14 years in nonprofit work as both program director and executive director of Camp Brosend.
---
When Kevin is not masterminding Bolek Grant Writing, he is helping the marching band, school musical or his church along with his family, his beautiful wife and two (high school & middle school) kids.
What people are saying about us.

"Youth First benefits greatly from working with Bolek Grant Writing and Consulting Services. Amy Bolek not only crafts successful grant proposals but also contributes great ideas to the project development process. Amy has become an important member of our fundraising team, linking Youth First to opportunities and partnerships that can further our mission."Parri Black, President & CEO, Youth First, Inc.